meeting schedule
2022 Board of Supervisors' Meetings are held the first Wednesday of each month
Next Meeting:  June 1, 2022
Time: 7:00pm
Location: Porters Sideling Fire Company 
 1199 Porters Rd Spring Grove, PA 17362
Zoom Info:
Check back closer to next meeting for Zoom information
4/28/2022
Porters Fire Company has issued a Burn Ban for Heidelberg Township effective immediately through Sunday May, 1st
 Statement from Fire Chief Chris Walker:
" Due to weather conditions, a burn ban is in effect through Sunday May 1st. Grills and COVERED fire pits are ok. Any open burning is prohibited"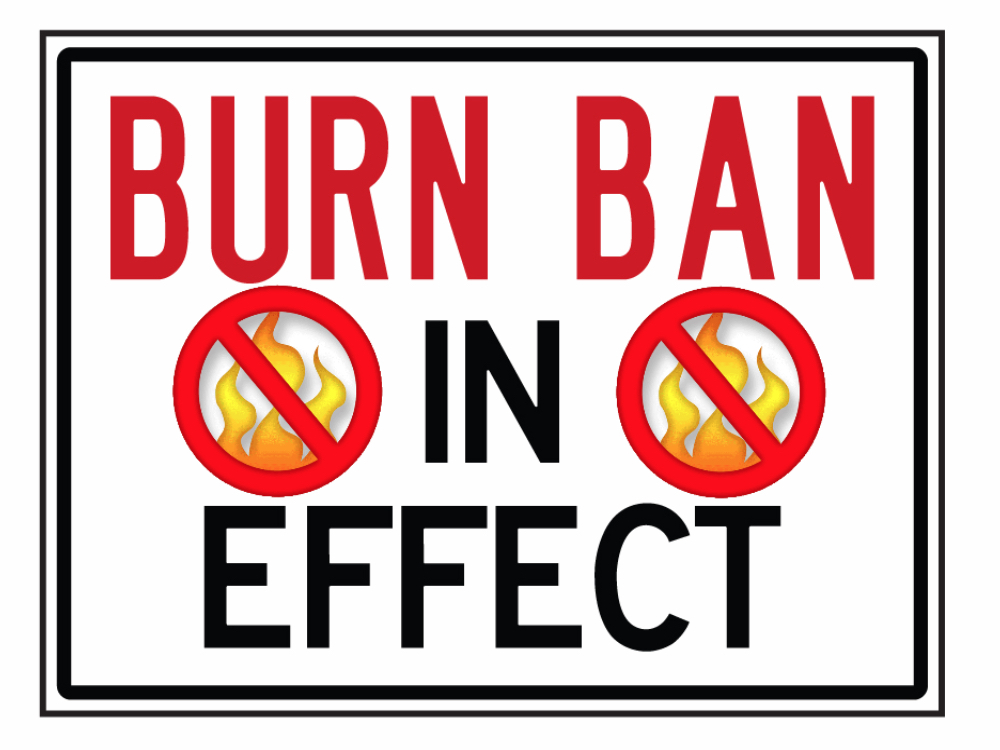 Message from Met ed:
Met-Ed is mobilizing to perform routine helicopter patrols on all Met-Ed transmission lines. These patrols are anticipated to take approximately two weeks to complete, but as always, work is strongly weather dependent and completion could be impeded by any post-storm or outage-related patrols that may occur. The helicopter to be used for these patrols is:  Black, Hughes MD500 with red tail registration number N5027P.

These routine visual patrols are a general inspection of the structures, conductors, and all associated hardware on the transmission line(s) looking for any outstanding issues or immediate threats to the reliability of the transmission line(s). The helicopter may also be seen hovering and/or circling to get a closer look at any problems that may be found during these patrols.

The flight crew provides information on their daily location to any local airports when in their airspace.
SAMPLE ATV & NOISE ORDIANCE(S) FOR PUBLIC REVIEW:
Above are sample ordinances currently being reviewed by the Heidelberg Township Supervisors. Any comments or questions can be directed to the Township Office by email or writing. 
Email: Info@heidelbergtwpmunicipal.com
On October 6th 2021, Chairman Tim Hansen on behalf of the Board of Supervisors of Heidelberg Township presented Logan Shearer from Boy Scout Troop 127 a Certificate of Recognition for his exceptional work on the Park Flagpoles.
Logan completed this project as a step in working towards his goal of becoming an Eagle Scout.
The 3 flag poles in the Heidelberg Township Park hold the American Flag, the Pennsylvania Flag, the Heidelberg Flag, and the Boy Scout Flag.  If you have not yet had a chance to visit these prominent displays in our township, we highly suggest that you do so.  The flag poles are surround by an intricate stone path with a bench that has an eagle on it that overlooks the park.
We would like to thank Logan for his hard work, commitment, and loyalty to Heidelberg Township  and we wish him much success in his future endeavors.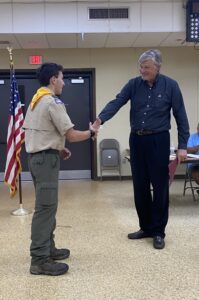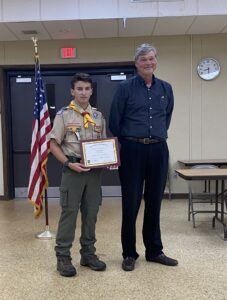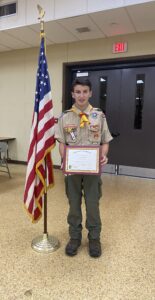 PENN WASTE
PENN WASTE COLLECTION UPDATE 1/17/2022
Due to poor road conditions, all Penn Waste routes are being cancelled for today, Monday, January 17th. They will be operating on a holiday schedule the rest of the week. All Monday customers will be collected on Tuesday and so forth. They apologize for any inconvenience but safety of their employees is their top priority. Please contact Penn Waste directly with any questions. 717-767-4456
PENN WASTE COVID-19 UPDATE: (12/30/2021)
COVID-19 UPDATE
As many of you know, there continues to be tremendous unknowns surrounding COVID-19 and the rapid spread of the current Omicron variant. The recent increases in community spread in both vaccinated and unvaccinated individuals and quarantining due to exposures for our employees is resulting in a limited workforce at Penn Waste. These circumstances may result in future service delays, unanticipated service interruptions, or unusually high call volumes.
We continue to monitor the COVID-19 situation daily and will send updates as necessary.
In order to protect our employees and reduce the spread of the virus, Penn Waste will be enforcing the following mandates:
All trash must be bagged and tied. If you are in a municipality that has a mobile cart for collection, all trash must be placed in tied bags.
All recyclable materials must be placed inside your recycling container(s). Flattened cardboard may be placed next to your recycle bin or cart.  
We will enforce the bag and/or cart limits as designated by your municipality.
Other best practices to limit exposure:
Please limit your interactions with your waste and recycling teams when you see them in your neighborhoods.
Consider utilizing our pay your bill function on our website, pay over the phone (717-767-4456) or mail in your payment to help limit face-to-face interaction with our team members.
All of the above actions are being put in place to help protect the health and safety of our team members. Please continue to check our website and social media pages for any further updates. We appreciate your help, understanding and patience as we all navigate these unprecedented times together.
 Joel Washok
Police Department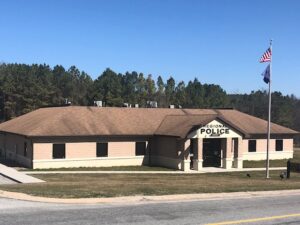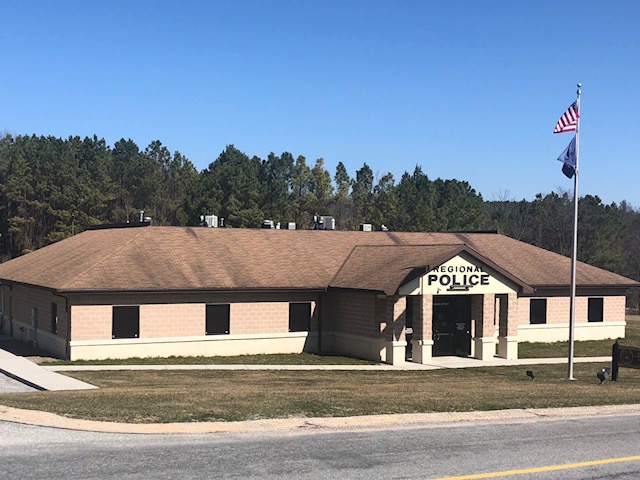 Northern York County
Regional Police Department
Office: 717-292-0364
PROJECT LIFESAVER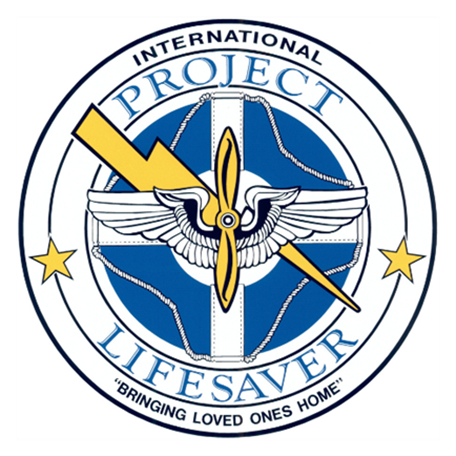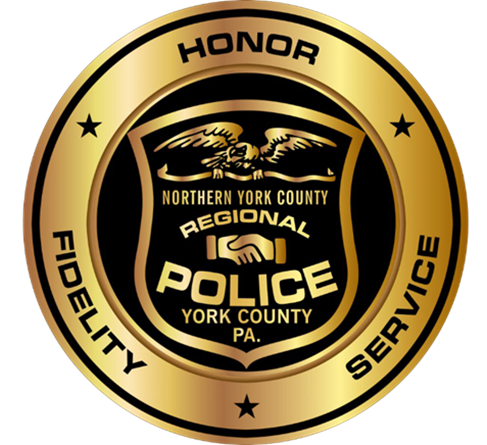 Project Lifesaver provides law enforcement with a program designed to protect, and when necessary, quickly locate individuals with cognitive disorders who are prone to the life threatening behavior of wandering. The necessity of this program was determined through the correlation between cognitive conditions and the act of wandering. The program has grown from a localized program to a program recognized internationally as a proven and effective method of "bringing loved ones home."
The method relies on proven radio technology and specially trained search and rescue teams. Citizens enrolled in Project Lifesaver wear a small transmitter on the wrist or ankle that emits an individualized frequency signal. If an enrolled client goes missing, the caregiver notifies their local Project Lifesaver agency, and a trained emergency team responds to the wanderer's area. The first responders will then use the client's individualized frequency to locate the position of the individual.
The Northern York County Regional Police Department has nine officers trained in the operation of the Project Lifesaver Program. Four of these officers are School Resource Officers.
If you are a Parent, Guardian or Caregiver of an individual that is at risk of wandering away and you feel they should be enrolled in the Project Lifesaver Program please visit www.nycrpd.org and complete the information on the Project Lifesaver Page located on the right side of the home page.
If you don't believe that your loved one is a wandering risk but would like to provide the NYCRPD with information about their at risk or special circumstances, please visit www.nycrpd.org and complete the information on the At Risk Individual / Special Circumstances Page located on the right side of the home page.
Fire Department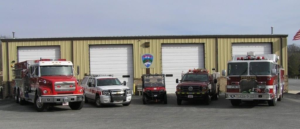 Porters Fire Company
Main: 717-225-3509
Parks & Recreation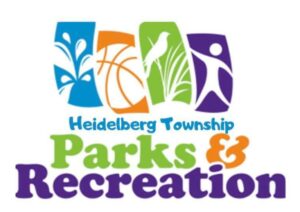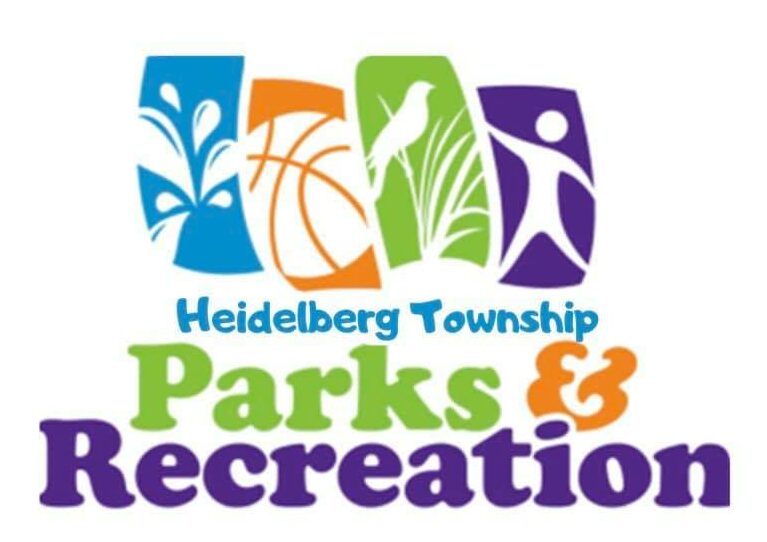 Heidelberg Township Parks & Recreation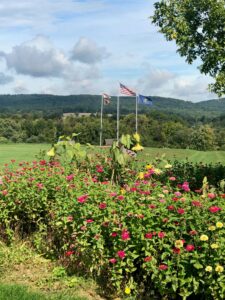 950 Porters Road
Spring Grove, PA 17362
Phone: 
(717) 225-6606
Park & Recreation Events
Heidelberg Township Municipal
6424 York Road
Spring Grove, Pennsylvania 17362
---
Phone: (717)225-6606
Township Office Email: info@HeidelbergTwpMunicipal.com
---